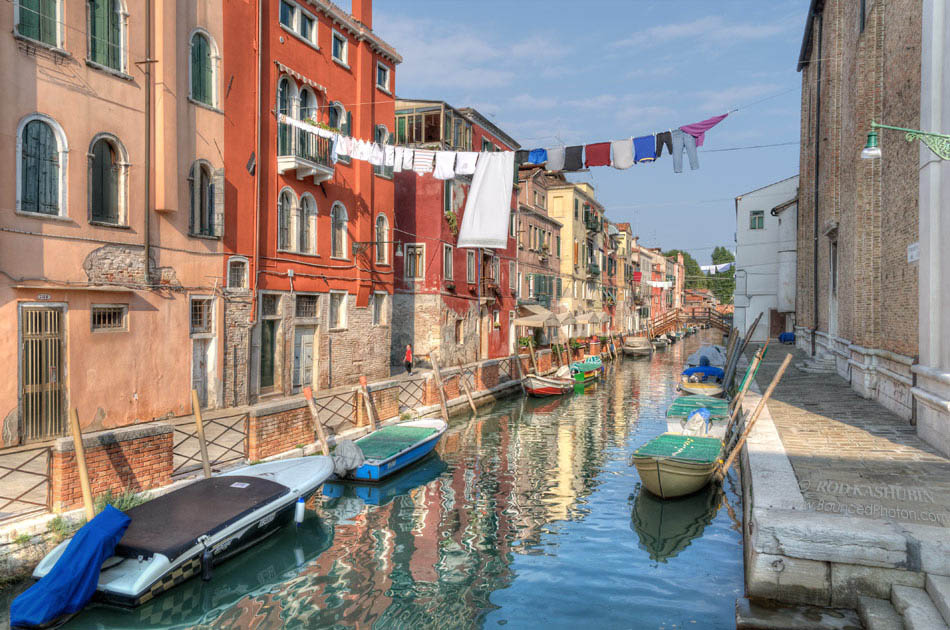 A view over Guiseppe canal on a sunny afternoon in one of the quiet Venice neighbourhoods. Far away from the city centre a gondola or a tourist will be a rare sight around here. A local boy is wondering the streets imagining he is finding his way through an old castle. A middle aged gentleman leisurely walking along Fondamenta San Giuseppe Castello after attending one of the local shops would nod and give you a buonasera.
Showing it grandeur and yet giving the impression of being small and local, Venice is unique. It amazingly combines one of the most visited places on the planet with a down-to-earth character of a small provincial town. Where else would you be so close to your neighbours across the street to display a new set of family underwear you recently acquired?
And if by lucky chance you are going to be around the area make sure you stop over the Antica Osteria da Gino restaurant that you can see down the street on the left. I have heard it is very good.