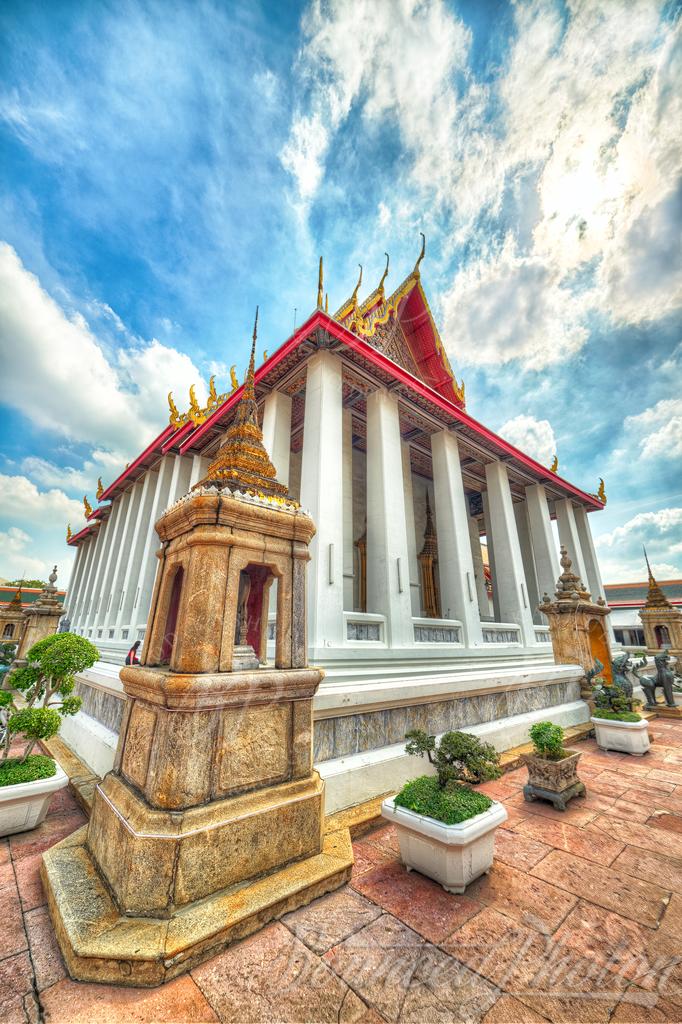 Buy Print
Starting before sunrise and continuing into the heat of the day in tropical Thailand is challenge enough, but to appreciate the immense beauty of what is around at the same time is hard piece of a cookie. I would rather stay in the shade with my sunglasses on, drinking milk tea with grass jelly. Something would say to me, however, that I have to get out and do it the hard way. Now back home, looking at this in a more comfortable environment (ironically yet still after a crazy sunrise photoshoot) and going through a thousand of Thailand places we visited I can understand why the hard way was the best choice. After the physical difficulties worn off I remember only the good moments and stupendous grandeur of Wat Pho, the Buddhist temple complex in Bangkok.
Wat Pho is one of the oldest temples in Bangkok dating back to the 16th century. Bangkok has a lot of temples big and small, old and quite recently built ones. But it is Wat Pho I consider a great choice to start with the serious temple-seeing before visiting the Grand Palace (leave that one to the last day). It took us couple of hours to walk about and appreciate the complex and its thousand Buddha collection. What's best about it is that if you start in the morning before the crowds arrive you have a chance to then relax at the Wat Pho Thai Traditional Medical and Massage School in relative quietness. I wasn't a big fan of trying traditional Thai massage, but not many things can beat an air-conditioned pavilion with the views on one of the grandest Thai temples while being gently massaged by a therapist. I would come back just for that.
Available as high quality art print. And in case you wondered, watermark is not included on art prints or images available for digital licensing.
---
---
You might also like
---