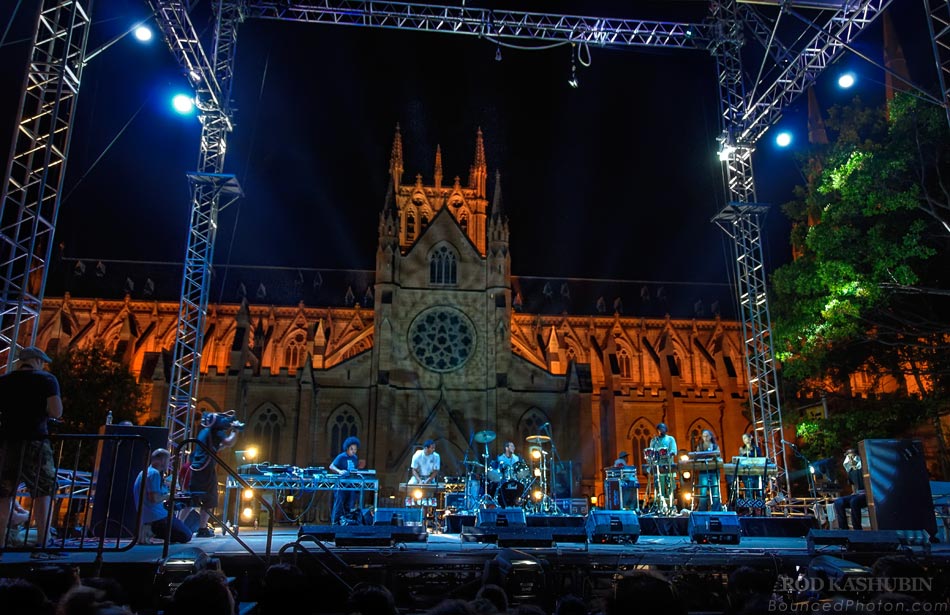 Sydney Festival First Night
Huge crowds, fantastic sounds, unusual dance performances, that`s all was there for everyone at the Sydney Festival First Night. All types of music was played around the city during the night, from traditional bagpipe tunes to 100 saxophones at once, from funk and hip hop to tribal Polynesian rhythms with a grand finale of soul hits from Al Green. A perfect blend of contemporary and classic.
The stage before St Mary`s Cathedral, Hyde Park Fountain site, was featuring DJ Dexter of The Avalanches fame, Papua New Guinean Drum Drum log drumming group and the Pacific Islander Krump crew Royal Fam among the other artists.
The photo was taken handheld while holding a camera up above the crowd. It was then processed for optical distortions with a touch of pseudo HDR and tone-mapping finishing up with extra contrast and lowered noise.
---
---
You might also like
---