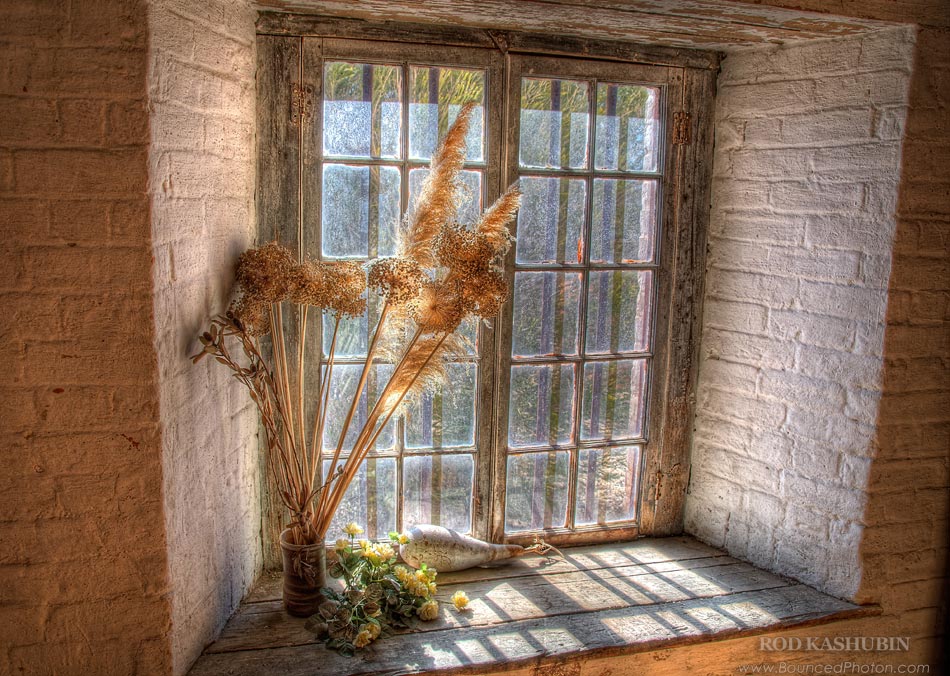 Old Goulburn Brewery Window
Did you ever visit a place where you completely forget what year it is now? Once we walked through the front gate of the brewery we thought we stepped into 1850s. I would call it The Time Machine of Goulburn city. You walk in and for $5.20 it takes you 150 years back (tastings included). Built in the middle of 19 century it is one of the oldest surviving breweries in Australia. Beautiful place, with a lot of history in it and it is history that can be seen, touched and photographed. And the best part – it is a working brewery where good old traditional ale is still produced.
This was a situation where I wished I had a wider lens that my universal Nikon 18-200mm. The window was very close to a wall and it was hard to fill a frame. I managed to find a little square of space on the stairs leading to the 2nd floor and set up my tripod there. Next steps were easy: 3 RAW merged in HDR, then tonemapped and post-processed. Looking at the original image (one of three) and it is unbelievable how much details HDR processing is bringing out. Every texture bit of the wall and driy plants becomes visible.
---
---
You might also like
---