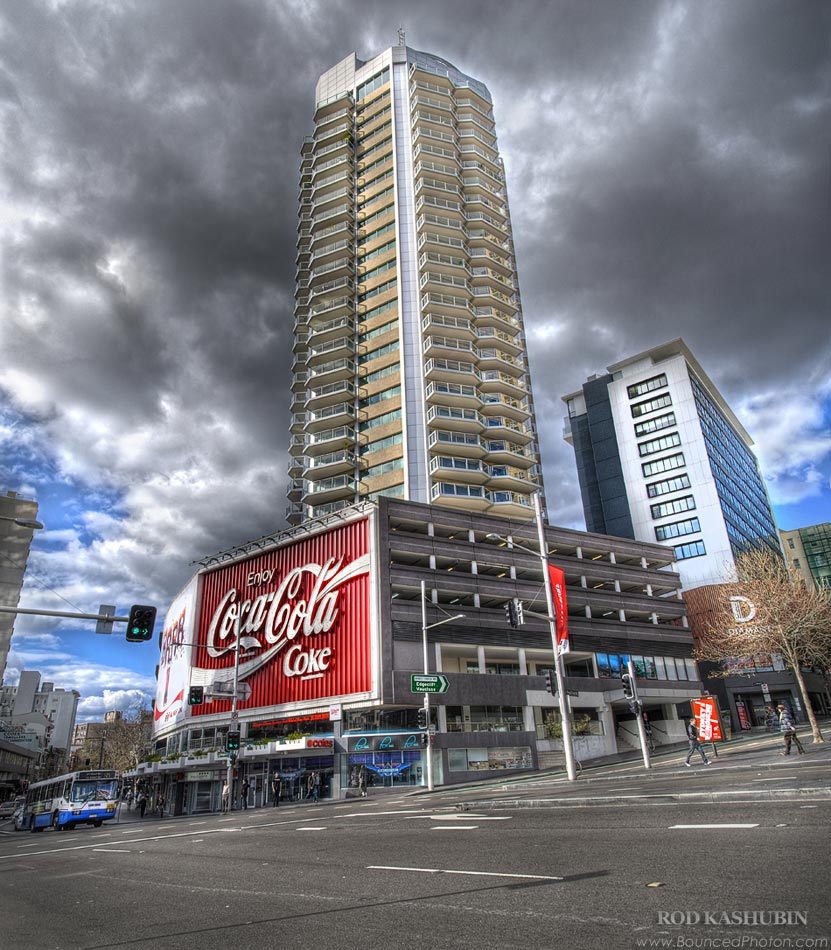 Coke at Zenith Apartments
One evening few years ago I was walking at the Kings Cross suburb of Sydney. It was already dark, but a high-rise building above me did not have a single light in any of its 350 rooms. It was a somewhat scary to stand by this huge abandoned giant in a centre of the city. The sign on the top read 'Millennium Hotel'. My mind started to picture apocalyptic stories about what might have happened to it in few years past the new millennium. I didn't know that time that it was closed for the complete renovation. And here we go, $98m and few years later building is transformed into modern 37-storey Zenith Apartments tower. What a stunning view over the city it must be from its roof top.
P.S. The Coca Cola Billboard is a character itself being the largest in the Southern Hemisphere, but I hope to cover it in another photo.
This is a vertical panorama or a vertorama as it is called sometimes. I took 2 sets of 3 AEB shots from a tripod (one centering on the Coke sign and another one for the top of the building). Those were later combined into a single HDR (4129 x 4720) and then tonemapped.
---
---
You might also like
---