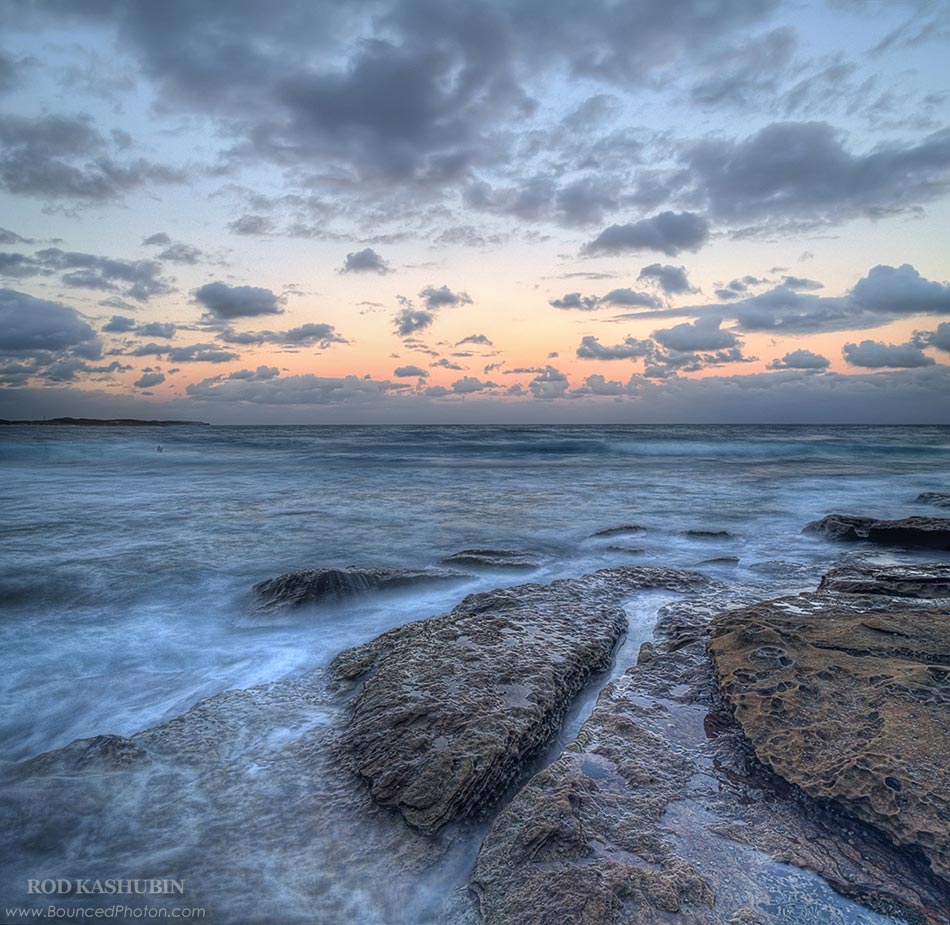 Pink Sunset At Cronulla Beach
Big surf, gusty cold wind and fast clouds might not be the best company for a photographer. However, I was still able to capture the wonder of evening colors at South Cronulla.
Standing on a 1.5m high rock with a tripod on a strong wind I made 4 sets of bracketed shots at the same time trying to prevent my tripod flying off with the camera. The idea was then to put 12 photographs together into a nice HDR panorama. However, I had trouble combining left and right parts of the picture. Therefore, what we have here is a HDR panorama that came out of 2 sets of photographs from the left side: 3 bracketed shots above horizon and 3 below. I also used a ND8 filter to capture longer exposure. I hope you like the result.
---
---
You might also like
---