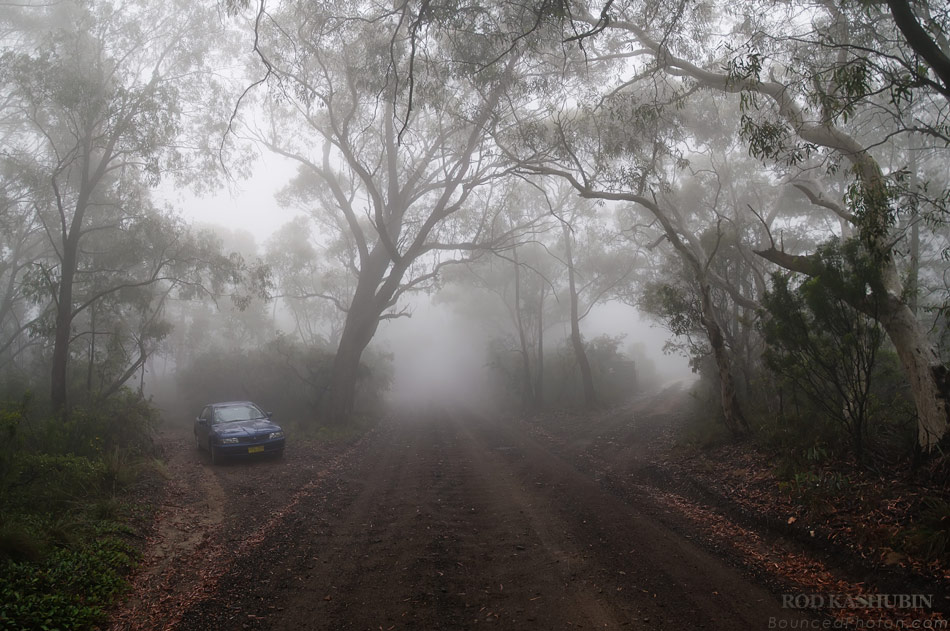 Going to the Blue Mountains for couple of days to watch Geminid Meteor Shower sounded like a fantastic idea. Sit and relax at night on a cliff 1km above the sea level with a cup of tea and plenty of time before the sunrise – what could go wrong?
1. The weather. It was supposed to be a good day with few showers clearing at the evening and with increasing sunshine the next day. So, forecast was not ideal, but there seemed to be a good chance of skies clearing at night. As soon as we got up to the Blue Mountains we drove into the fog-like clouds. They followed us all day long and became really thick at the evening. Did they know our plans?
2. The road. Anvil Rock lookout is just few km from Blackheath. It is facing north and has a great viewing area. It must`ve been a perfect place to see the Geminids appearing past the 11pm at north-east. The problem is that we never got there. All those few kilometers the road is like a washboard. You get a similar experience when driving along the railroad ties. I am sure there are people driving there on 4WDs following the 80km signs, but we really felt that we might lose a wheel or two before getting anywhere on our sedan. Having enough after 300m we decided to stop and walk to the nearest Pulpit Rock lookout. This is the picture with a view at particularly that moment.
The photograph is a composite of 4 shots I took manually to have a broad perspective of the surroundings. The .NEF files were then processed for removal of optical distortions, noise, vignetting and stitched into a panorama. A bit of curves, vibrance, more noise removal, crop and here it is the mystical road to the Anvil Rock and Pulpit Rock lookouts.